The Awakening
by Edward LaGrossa
Part One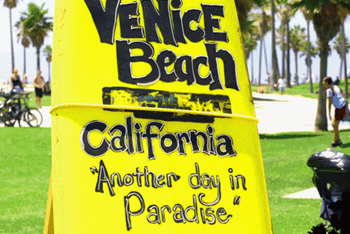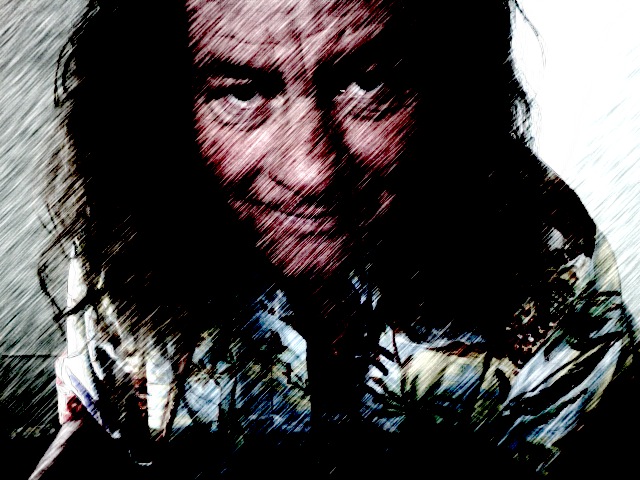 Greetings from Venice Beach, California! Where music is played "live" everyday in front of 16 million visitors a year on our famous one mile Venice Boardwalk. My name is Edward LaGrossa everyone calls me Eddy. I've been blessed with being a life-long independent musician growing up in Hollywood. This has given me the opportunity to meet many of the best-known musicians in the world. Here is a story of meeting three of them and the psychic phenomena that happened around them.

At eight years old I started playing trombone in my elementary school band, then moved on to drums at twelve. When I saw Jimi Hendrix play an unscheduled concert at Devonshire Downs in Granada Hills on my 14th birthday, it changed my whole life. I remember being in awe of him and with my mouth wide open I said to myself "I need to be in front of the stage" playing guitar and singing my own songs. You can check out his brilliant performance at "Newport Pop 1969."

Shortly after this life-changing event, I became a guitarist when my little sister Gina brought home a friend with a Yamaha FG-75 that he soon sold to me for $25. I had that guitar till my car was stolen 8 years later. It was in the trunk. I didn't care about the car but the guitar was priceless. I learned to play guitar on it in Encino Park on Ventura Boulevard during my high school years.

My mother, Rita LaGrossa, left the small town of Freedom, Pennsylvania, outside Pittsburgh in 1938, to bravely chase her dreams in Hollywood before she could even legally drink. The most beautiful, adventurous women in small towns all across America come here with high aspirations for creative and personal fulfillment. And they're still coming. I love it.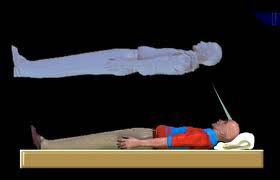 I had my first supernatural experience soon after my mom died in 1974. I was lying on my bed in my stepmother Rose Ciccone's apartment in Tarzana when I started feeling the planet move in an odd way… so I starting singing Carol King: "I feel the earth move under my skin, I feel the sky tumbling down..." Suddenly, I found myself looking down on my body from the top of the ceiling. Saying to myself "that's not right," I was immediately zapped back into my body. I sing about this in the song "Initiates Of Infinity.

" At that moment I knew there was more to life than what appears within our five senses. I told no one of this out-of-body experience but it made me realize… in this life's incarnation, I have only one mission and that is to follow my heart and create universal music.

The payment with music is in the playing, the learning, and the sharing. The Here and Now in practice and theory. The so-called glory of recognition comes and goes like the waves on my toes. There is always enough parties and love for a dedicated musician to survive. You don't have to worry about money if you learn how to not want anything. Nothing matters except daily music, sacraments, and sharing love and positive energy with like minds. Survival takes care of itself.

The second supernatural event in my life, and first with rock stars, took place in the favorite week of my life up till then - the week I saw Led Zeppelin all six nights at the LA Forum June 21 - 27, 1977. I took a sexy August 1st Leo girl named Lisa to all six shows.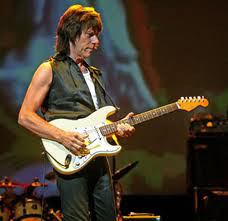 The second night I turned 22 on the 22nd. Two nights later on June 24th, they had the day off. It was also Jeff Beck, Jimmy's rival in the Yardbird's, 33rd birthday, born in 1944. Watch those double numbers! This is when the Universe aligns. Lisa wanted to meet Zeppelin so we went looking for them in Hollywood.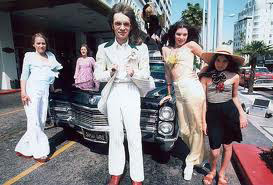 We cruised up to the Starwood and saw Rodney Bingenheimer. I knew who he was from his club years earlier. Yelling from my car, "Hey Rodney, where's Jimmy?" He said, "Well, I don't know. Their label Swan Song has a band playing here tonight (Bad Company)." Then he goes, "I did see a bunch of limos parked in front of the Rainbow."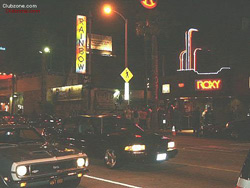 We tear out up the hill and troll up to Sunset to a sight that brought goose bumps over our bodies. We saw 11, we counted, eleven limos parked in front of the Rainbow and Roxy. I was so excited I parked my car illegally in someone's driveway a block away on Doheny and got a ticket afterwards.

When we got there, The Rainbow's perennial host Tony, was at the door and he says to me, "you better get in here, we're about to close the door." At 7 o'clock? "The place is already a fire hazard." He closes the door behind us. We're in. It was so crowed we could hardly move. As we squeezed into the big front room, there were all four of them sharing one booth in the middle of the main room in all their 70's glory with a dozen women hanging around them. Lisa soon became one of them.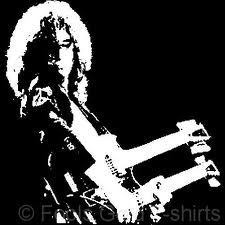 I retreated to the bar and started drinking. After a while Jimmy walked past me and I said "Hi" to him. Maybe I was being too obsequious in tone and maybe I was looking too much like him with my hair and all, but he went "echhh" like he was about to throw up.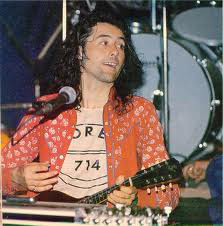 My little 22 year and two day old brain went, "Oh my God, Jimmy Page is an asshole." Then I realized something right then and there: it's not the person, but the person's work that counts. I'm not going to let the fact that Jimmy Page is a dark jerk make me not appreciate my favorite band Led Zeppelin! But I did wonder, why is this man, who was on top of the world, so obviously hateful?

Was it because he was doing satanic animal murder rituals at the former evilest man in the world's house that Jimmy bought in 1971?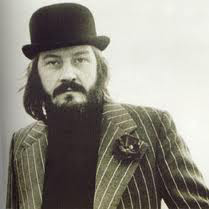 I didn't care. I was having too much fun joking around with John Bonham who was a very funny man. But within a few hours, I found myself, standing above Mr. Page heroin slouching in a booth. I was feeling pretty lively and slightly resentful, when I rose up my hands, like a mad magician, and said half jokingly, "Give me your powers."

I knew about unseen powers but what happened I in no way expected. It had implications in my life I'm just now beginning to understand. All the sudden emanating from his body were little lightning bolts going right into my fingertips!

I immediately knew what was happening but I thought it was good. I thought it would give my guitar playing some extra energy. Now I know I was depleting the dark shield that was surrounding him and was now being put on me!

Six month later I was an early victim of the police state having the bad luck of meeting a cop posing as a student at my high school in a freak entrapment scam. Dozens went down as well. In retrospect I realize it had to do with this incident. Although at the time I didn't think so because I was so traumatized.

As far as Zeppelin goes, exactly a month later to that day, Robert Plant lost his six-year-old son, Karac, to a very rare disease. Led Zeppelin never came back to America again. Jimmy was warned. A warning he didn't heed. He didn't even go to his singer's dead son's funeral. Couldn't look Robert in the eyes I suspect.

John Bonham, the greatest rock drummer of all time, died at Jimmy Page's house a little over three years later. Spiritually speaking, the cause and effect speaks for itself. This seems to be the reason Robert Plant still won't tour with Jimmy Page as Led Zeppelin even with John's son Jason on drums. Karma is a bitch.

Now after two and ½ years of boring college, I started singing and playing guitar on Hollywood Boulevard for beer money in the summer of 1978. All I needed to do was know the basic chord structure of any request, know some lyrics, and I was off and running. As a discipline, I challenged myself to learn new songs and increase my repertoire everyday. As long as I stayed on a daily ritual of playing at least three hours a day, I knew the Universe would take care of me. It always has, and it always will.

Naturally when playing the "boulevard" you meet all kinds of characters, fans, and players. One dude comes up on me and says, "You're good! You should play at that club behind the Pussycat Theater" I didn't that there was a club there. So we head to Cherokee from my spot at "London Britches" (now the "Pig and the Whistle") and walked two blocks east to the alley behind the theater. A gruff looking doorman was sitting on a stool in front of the back door and waved us in. He knew the dude.

Sound blasts through the door, as we go to the immediate right to lead down a dark no railing stairwell to reveal a vast open basement room. In the far corner were four guys in Mohawks, haircuts never before seen at least by me, bashing about incoherently with some cheap ass amps and a funky drum set. This was the moment I first saw punk in action. Pure underground. Here was a feeling of enthusiastic rebellion with a who-gives-a-fuck that we can't play attitude.

Previously, I was the singing drummer in a Led Zeppelin cover band in the Valley so my first punk act was to bump this incompetent drummer of his set and be in an instant band. This began my new hang with fresh creative anarchists musicians. I played and hung out at this club for the next five years.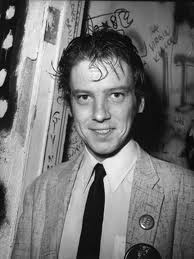 What I happened upon was "The Masque," the first punk club on the west coast after CBGB's in NYC. A Scot started the club by the name of Brendan Mullens. His club spawned LA punk. The Red Hot Chili Peppers, The Go-Go's, X, The Germs and many others came this way.

Whoever I was playing with from here on out, I called the band "Anarchy," in honor of my "no government" philosophy. Of course the A in the circle goes back before punk. First generation Italians like Sacco and Vanzetti in the 20's were being legally lynched for being Anarchists. In truth we'd just play thrash drunk parties, Hotel Hell crash pads, temporary squats, abandoned buildings, wherever, whatever. Though not getting directly paid, I loved it.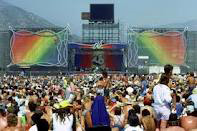 I used the name "Anarchy" the first day of the three day US Festival in Devore, near San Bernardino in May of 1983. I had my acoustic flung over my back while going to the front gate. Since it hadn't opened yet thousands of us were just waiting to get in. Soon people starting yelling out, "play us a song." So I did a rock acoustic punk styled show in front of an audience as far as the eye could see. This was my largest audience to date! Ha. When they asked me the name of my band I said "Anarchy" and everyone went "ooooohh," like coooool.

In the early 80's I lived a few houses north of the Laurel Canyon country store. Underneath the store, was the original site of the "Cat and The Fiddle," where famous musicians hung out. Sometimes I wouldn't leave these three spots for weeks on end. Why go to the flats of Hollywood proper? Everything's here!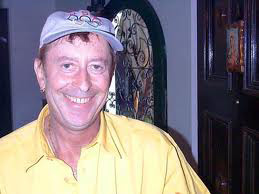 The original owner was a London bass player named Kim Gardner who played with everybody in the 60's. We became friends. He would tell me all the nasty stories of famous Brit rockers and their horrid excesses. We lost him in 2001 but his British pub is still rockin on Sunset Boulevard to this day. RIP Kim.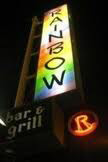 I started hanging out at The Rainbow regularly. They had better temptations than the Masque. Besides the punkers were starting to get hostile towards longhairs anyway. Fashion is not my thing. Rainbow girls follow famous bands and their roadies around when ever they were in town touring. In those days I went to all the shows and always got backstage. You never knew when they would never be around again. These were the early days of Van Halen, Motley Crue, Poison, Ratt, Gun and Roses, and the Red Hot Chili Peppers.

The third and most startling supernatural event took place in the summer of 1986 in Hollywood when I met a pre-fame Slash. I started hanging out with this Capricorn bass player named Lue who told me he played in a band called "Checkered Flag." I never saw or heard them but we jammed and he was good enough for me at the time. That summer, word got around that you could party all night long outside some group's studio on Gardner Street, just off Sunset, behind the present day Guitar Center.

After 2am in Hollywood, you had to go to a private resident if you wanted to keep partying or the Kulture Killers would soon bust it up and quite possibly take away your freedom. I started hanging out at this studio parking lot after hours whenever I wanted to. All night long it was full of people. Whoevers band it was that rented the studio was never there when I was there, so we just hung out and made it our own. Cool.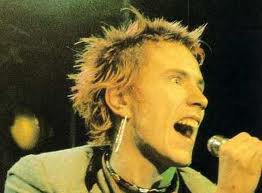 One night in late August 1986, Capricorn Lue and I just left Johnny Rotten's house in Marina Del Ray. I was a friend with his little brother Martin. Johnny was in London. I was getting buggy with Capricorn because he was sooo impressed I knew Johnny, whom I hadn't really met yet. He was getting me really ill. I knew our time together was limited. And it was.

When we showed up at the Gardner Street parking lot that night, the studio door was open for the first time that we'd ever seen. Lue struts right in there like he owns the joint and tells the guy in there we were just at Johnny Rotten's house and that I'm a good guitar player. Now he comes back and tells me "the guitar player in the band" wants to see me.

Oh great. In Hollywood every guitar player is extremely competitive, more so than in any other piece of real estate worldwide. Now I've got to do a "battle of the bands" with this Hollywood guitar stud when I've been up for God knows how many days, if you know what I mean. But, I felt obligated since we've been hanging out in his parking lot all summer. So here we go – Showtime.

I walk in this really small room that stinks of BO because it was the band's crash pad as well. Instantly I see they had major equipment: Marshall stacks, a Les Paul, a Telecaster, a Fender Precision bass, drums, and a beautiful acoustic Gibson Hummingbird. Somebody liked them.

I slowly walk around this guy's lounge chair and I see a dude looking like Cousin Itt from the "Addams Family." His long dark curly hair was completely covering his whole face. It was ridiculous and absurd but I was amused so I kept my cool. "Yea?".

"They tell me you're a good guitar player," he starts.

"I'm all right," hanging back.

"You know any, Cooper?" His hair strands shoot out from this mouth as he spits out his expected competitive Hollywood challenge.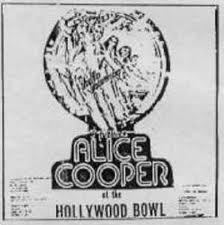 Now, I'm extremely familiar with Alice Cooper's first five albums going back to his obscure Frank Zappa days in the early 70's. Plus I saw him twice in his glory days. Once in a 3,000 seat venue, the Hollywood Palladium on his 24th birthday, February 4th 1972; and again fifth row at the Hollywood Bowl in the summer of 1973 supporting the Billion Dollar Baby Tour.

So being about ten years older than this cocky dog, I was about to put this boy in his place and get punk rock Italian on him as an excuse to not play... when out of nowhere a Commanding Voice that only I could hear says to me: "PLAY FOR HIM!"

That freaked me out so much I sobered instantly! I grabbed the Hummingbird standing next to me and blurted out, "Lines form on my face and hands" the opening lines from "I'm 18" Alice Cooper's first hit. Suddenly, Cousin Itt starts separating his hair like the parting of the Red Sea to show his eyes bugging out. He obviously didn't know the song. He so intently watches my fingers everything around us seemed to disappear. We got in the Zone.

Now I come from the Hendrix school of guitar playing philosophy where you show any guitar player anything they want to know, anytime, anywhere because well… they can't be Eddy LaGrossa. So unlike some of these more competitive guitar players that turn their back on an audience, I will show a guitarist anything they want to know.

A crowd started gathering from outside into the studio but I was so intent on this man's focus they became a faint background. He was locked onto my fingers and I gladly showed him the changes, "I've got to get out of this place," not a moment was out of place. It seemed like time stopped. When I was done, gratefully, everyone clapped. I thought I could slip away and get back to my thing, but no. He goes "play something you like." Finally showing respect.

Truly I felt like I was dying. I had been up for a long, long time. It was my final days of drugs for my life and I was done. The last few years had been a treacherous haul.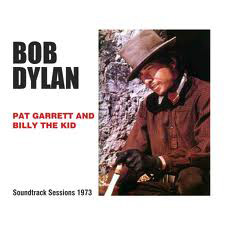 Suddenly, a song popped into my head I hadn't played since my busking days on Hollywood Boulevard. I slurred out "Mama take this badge from me," the beginning of "Knocking On Heaven's Door" a then obscure song by Bob Dylan, from a movie he did in the early 70's.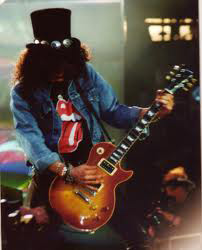 Cousin Itt, of course was Slash of Gun's and Roses, a year before their debut "Appetite For Destruction" was released. The Gardner studio was described by bass player Duff McKagan as the place "where the whole thing came together," for the band ("It's So Easy: And Other Lies, p. 91). Apparently Slash liked my version so much they started playing "Knocking On Heavens Door," in their live shows. A year later they recorded it, much to Dylan and I's surprise.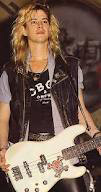 Fortunately for history, the chords I showed Slash were incomplete. I didn't know it at the time but Dylan alternated the A minor with C major in the verses. Thusly, one can hear that the original live Gun's and Roses version is the way I showed it to Slash. They just played the G, D, A minor progression throughout the whole song like I did with him that day.

I had a good time and was invited back the next day. They were there with some of the guys from LA Guns. I told them I wanted to give them a word to use in a song. It's a cool word that rhymes with many other words. I got this word from Henry Miller, my favorite writer at the time. The word is "serpentine" and it means snake-like.

I was going to use it on my song "Serpentine Spine," but I never developed it. But I didn't think of the rhyme "scream" for serpentine which Gun's and Roses used brilliantly describing a serpent like woman in "Welcome To The Jungle." I'm very proud they used it. Hopefully, so is Henry.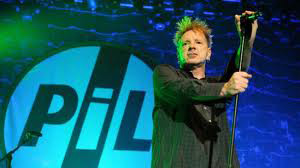 For the third rock star it took 25 years to play out. In November of 1986, I was at the Whisky A Go-Go seeing a band named Doc Tari with the best female guitarist I've ever seen, Jennifer Batton. She is now known as Michael Jackson's former guitarist. Mark Schulz who used to play guitar for Johnny in a previous incarnation of Public Image Limited or PiL invited me. Mark was with Johnny on PiL's 1986 "Album" release with Steve Vai on guitar as well. This was the drummer's new band.

We got there early in the afternoon and no one was there but Mark, the band, and me. As we're setting up this guy's drums backwards so his back would face the audience??? - the door to the Whisky squeaks open slowly. A man and a woman's silhouettes could be seen which nobody could recognize for several seconds because a bright light splashed across the entire empty dance floor.

Soon we realize its John Lydon and his German wife, Nora Forster who owns Stern Magazine, the Time magazine of Germany. Everyone seems happy to see each other. When I get introduced, I say in my nasty exaggerated cockney, "ow arh uuu doin Johnny?" He goes "that was the worst imitation I've ever heard in my life," with a gleam in his eye. I say accent less in mock horror "I know, Johnny, I'm from Hollywood where we can only imitate real culture." He laughs and we have a good start.

Nora sits down on the only chair in the middle of the empty floor with Johnny's crouching down next to her. Now somehow this picture seemed wrong to me. Here's King Punk bowing down to a woman and looking wimpy. So I grabbed a chair in the back and offered it to Johnny. He was really grateful and after a few minutes he invited me to the empty bar for some "bevies."

PiL recently did a show at the Palladium and they played Kashmir by Led Zeppelin. We were having a loose conversation and after a few beers I say to Johnny,

"I was a little surprised to hear you playing Zeppelin the other night."

"Why's that?"

"Well, you don't seem like the Zeppelin type," I say cagily. Honestly, the Pistols were a simple crude rock band with bad singing. I wasn't about to say that!

In his classic exaggerated sarcasm/sincerity he sneers, "I lovvvve LLLeeeeedd Zepppelllinnn!"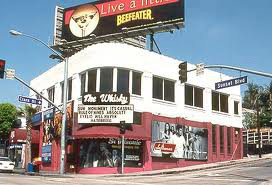 "You love Led Zeppelin??? You killed Led Zeppelin." (This is in reference to Johnny saying Led Zeppelin were "dinosaurs" when the Pistols first hit). We both howled out loud as the only two drinking lunatics in a empty Whisky. Johnny is one of the most intelligent and lovingly combative people I've ever met.

Johnny and I are the same age. Both of us are readers, writers, and drinkers. We talked freely, honestly, and easily from subject to subject. On his hatred of the evil drug war he has said "let us as human beings determine our own journey in life." He also felt the "imminence of a nuclear holocaust," which is punk philosophy to its core.

Once they started letting people in the Whisky, I began noticing a semi-circle of his fans forming reverently around us. Young punk rockers with their safety pins earrings, matted lumps of lime green hair, and nuclear ripped shirt with matching pants; glaring at him in awe. I knew he was an Aquarius so I wanted to ask about his celebrity as detached from himself.

"What do you think of fame?"

"Oh it's great. Really easy."

"Yea?"

"Yea, I just do what I want to do with who ever. Watch this," he says mischievously.

He turns his bar stool around to face the semi-circle of fans and nonchalantly waves over this one real radical looking punker.

Nervously shaking he approaches like the Scarecrow meeting the Great and powerful Oz, "Oh hi, Johnny, I'm such a big fan of yours. I've always really, really, liked your music and....."

"Well, what is it you want then?" Johnny forcibly interrupts. This guy falls on his knees and pleads for him to sign something, anything for he's his biggest fan. He looks back and gives me a smirk, "see it's easy." After about 10 minutes of signing this and that, the circle starts closing in menacingly. Then King Punk goes "now all of you get out of here," and they go and are glad for it.

I've seen fame all my life but was very impressed with his celebrity control and I tell him that. We kept drinking and talking a bit when I notice Mark giving me a look across the now packed bar like, "what are you and Johnny going on about?" Believe me I was thinking I could be Johnny's guitar player but Mark was such a good player and he fired him.

Of course it never came to be. I wouldn't have even thought about this encounter with Johnny in this writing had I not had an intense dream about Martin and Johnny in 2011. I soon forgot the details of the dream, but I knew what the dream meant.

Even though it had been 25 years since I've last seen Martin, I knew the Universe wanted me, on that exact day, to go to the house Johnny still owns in Marina Del Ray. So off I go.

When I get to the house, I scream out "Martin," as if he still lived there. He answers just like in the old days "What?" in his deep Irish cockney. He comes out and immediately recognizes me: "How did you know I was here? I've been living in El Segundo for years. I'm never here. Johnny lives here full time" Yea, I know.

He started talking about his life, introduces me to his daughter, going on and on and on about his life. I wanted to tell him why I was there but couldn't get a word in edgewise. Finally, after about an hour of this I ask if Johnny's home. He said he is but he wouldn't let me see him. That Punk! He didn't think I measured apparently. I never did tell Martin about my dream. I haven't seen him again or since. As you can see, dreams are the gateway to the Infinite! Keep a dream diary at the side of your bed and find out yourself.

By the middle of 1988 I hit a creative wall in LA. I was stagnant. Hair bands were a bore. I needed something new. I met a New York City native that claimed, "was where real musicians play." I knew I had to leave LA so took this as a sign. I hit the road. Where else would a Hollywood boy go? We took off in my camper shell pick-up truck for New York City and a week later, there we were. I immediately got a job handing out flyers for $50 a day cash. Just enough to survive. Apparently the Universe wanted me to stay to form The Crosscuts and play CBGB's on June 6th, 1989, for our version of east coast grunge.

Go to "Songs" to hear the show.

Rock On

Enjoy.

Edward LaGrossa

Contact: EdwardLaGrossa@gmail.com